monitorACT | Edition 14
21.06.22
ACT
Editorial
The articles in this edition of MonitorACT have a common thread which becomes noticeable as we read through it: they attempt to distinguish what is real from what is suggested as real. As in a version inspired by the Allegory of the Cave, we are locked at the bottom of a dark place, seeing shadows, and we need to distinguish what is the real world, free ourselves from the illusions and run to the light.
We open with a question that will probably remain unanswered: Will the Metaverse be able to solve real problems? In this text, Vitória Moraes and Mariana Pinho suggest the inclusion of public health issues in the discussion about the integration of real life to the virtual world, so that the graphic representation of life is not limited to marketing strategies for products which in principle you don't need, and that in the long or short term will be bad for your health.
Since nothing is what it seems, Bruna Kulik Hassan and Victória Rabetim bring up more doubt in an article about the camouflage that the food industry applies to their products. In Is what you eat the same as what you think you eat?, we learn about the ethical limits of some companies among us, who establish a war to sell more of their appetizing and juicy sandwiches, forgetting an essential item: the ingredient that makes this product an actual sandwich. This war, in which the consumer is the one who ends up being wound, also extends to the cigarette market, with new electronic and heated tobacco products promising to make smokers stop smoking, and deep down do no more than getting more and more people addicted.
It is necessary to look beyond the advertisement for the product and look at the production chain, if it involves disrespect for human rights and environmental impacts. Laura Cury and Maria Paula Riva did this in Behind the smoke, there's plastic, exposing the evils of smoking, from the production of tobacco leaves to the disposal of filters and packaging. You certainly were not aware that 5% of global deforestation is related to tobacco production, which can reach 30% in producing countries such as Brazil, and that cigarette filters, when inadequately decomposed, release microplastics, heavy metals and other chemicals, impacting health and the ecosystem.
Concluding this issue, Marília Albiero and Laura Cury bring up one more question: Existing: what is it meant for?, title of the event promoted by ACT with civil society representatives, loosely inspired by the chorus of Cajuína, a song by Caetano Veloso. Like a collectively woven mosaic, the conversation touched a nerve; quite few, actually, such as increasing social inequality, the accumulation of wealth in the hands of few and the lack of quality of life for populations in towns and cities the world over. There are no exact conclusions on this journey, but everything points to the fact that the corect path is to get out of the cave we've stuck ourselves in and start to see the lights of a real life, capable of guaranteeing the humanity that exists in each one of us.
Enjoy your reading,
Anna Monteiro
Communications Director
---
Will the Metaverse be able to solve real problems?
Vitória Moraes and Mariana Pinho
The term Metaverse is new, the buzzword in the world of technology. The idea consists of a new form of interaction and communication between people, in which it is possible to fully integrate real life into the virtual world. The technology would allow a person to perform normal everyday activities, such as going to work, going to a show or purchasing a product, through an avatar, which would be their graphic representation, in a context where everything that applies in real life would apply in the virtual life, or realm, and vice versa. In view of this phenomenon, major corporations from different sectors have already begun to invest in the Metaverse, including representatives from the tobacco, alcohol and ultra-processed food industries.
In the first months of 2022, several companies announced a series of interventions in the Metaverse, which converged with actions carried out in the real world. Coca-Cola, for example, had already registered Coca-Cola Byte as a virtual product of the brand and proceeded to launch its real version in April, with the proposal of having a drink that reminds the consumer of a virtual gaming environment. Heineken, in turn, announced the launch of the new Heineken Silver, the brand's first virtual beer, which also had its real version developed for the younger audience, with a less bitter taste and reduced alcohol content. Amstel, another of the brewery's brands, announced the creation of the 'Amstelverse', whose inauguration included a pocket show with Pabllo Vittar, in real life.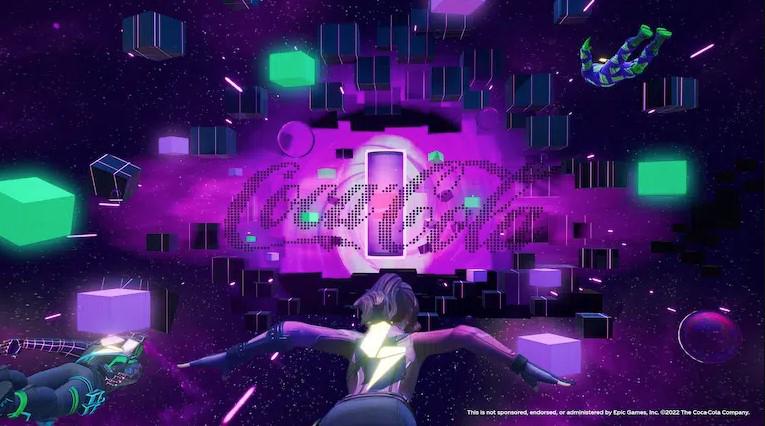 The practices adopted by Heineken show how companies have managed to bring old strategies into this new universe, such as sponsoring events and linking the brand to the name of certain artists. We are, however, talking about a universe that has few regulatory measures with regard to the advertising of products known to be harmful to health, such as alcohol, tobacco and ultra-processed foods.
An article in O Joio e O Trigo brings up the issue of the digital food environment, and states that posts on social networks, the use of algorithms to target specific product ads and the influence of certain actors in the virtual world can impact individual food choices. The World Health Organization, in a survey about people who experience the virtual world on a daily basis, noted that this is an environment bombarded by ads for ultra-processed foods and beverages. In addition, the WHO warns that time spent in front of screens leads to reduced levels of physical activity and increased exposure to abusive marketing from the food industry.
Within this context, we cannot underestimate electronic smoking devices, such as electronic cigarettes and heated tobacco. Some models allow connection via Bluetooth to cellphone apps and can be used for entertaiment. Certain features allow manufacturers to passively track and monitor users, from battery usage to tracking the amount and frequency of cigarettes smoked per day. In 2015, a Truth Initiative survey found that playing videogames was the second favorite media activity among teens, and 56% of teenagers played video, computer or cellphone games on any given day. They dedicated, on average, two hours and 25 minutes per day on this activity. More than 40% of the games contained tobacco-related content, according to an analysis of youths and young adults in the U.S. It is possible to see that the tools available today on these devices allow the increasing use of the Metaverse to lead to endless and worrisome possibilities, even more so knowing that children and youths have a fascination for technological innovations.
Beyond the health impacts at an individual level, one must take into account the power that tech companies currently possess. Oxfam's recently released report, Profiting from Pain, exposed the stratospheric profits of sectors such as technology and food during the Covid-19 pandemic, at the same time that millions of people around the world are plagued by poverty and hunger, caused precisely by increasing social inequalities. The most vulnerable groups experience difficulties in accessing health services and food of good nutritional quality, promoted by manufacturers in all environments, with a false sense of innovation. The enrichment of corporations, on the other hand, directly implies the maintenance of inequalities and asymmetric relations of power and influence.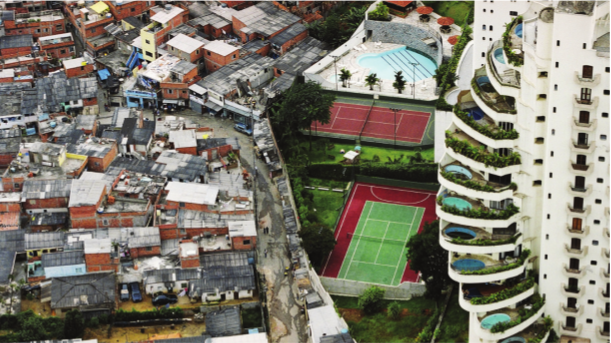 One question that arose naturally when organizing this article was: will the Metaverse be able to solve real problems?
Some experiences show that the interaction between technology and healthcare is a complex one, especially with regard to health promotion. Attempts have been made, however, to promote health services virtually, even before we started making references to the Metaverse. This is the case of WHO tools Florence and Pahola, virtual specialists in treatments for smoking cessation and alcohol consumption, respectively.
Public health promotion policies in the real world should be extended into the virtual world. The WHO recommends that political decision-makers advocate for a virtual environment that promotes healthier health habits and regulates the dissemination of posts and advertising for tobacco products, alcoholic beverages and ultra-processed foods.
Have you ever imagined a real world integrated with the virtual world which favors healthy choices and protects people from risks? What seemed like Science fiction has arrived with a vengeance and we need to prepare ourselves to make this universe into an environment that promotes health, especially for young people, who will be the future of this planet.
Is what you eat the same as what you think you eat?
Bruna Kulik Hassan and Victória Rabetim
If we could update the following passage "A car without a road, Peanut Butter without Jelly, That's me without you (...)" from the hit song by Claudinho e Buchecha, to a scenario more similar to the present day, it would go something like: Mc Picanha [beef] without picanha [beef], Whopper Rib without ribs, deceiving me and you.
There have recently been several cases in the media about unhealthy foods displaying names and packaging that mislead the consumer. Fast food chain McDonald's has launched a hamburger with the name of [the beef cut] picanha, color of picanha, smell of picanha, but without picanha. Traditional brand competitor Burger King did something very similar: a hamburger that is said to contain rib eye, but on the list of ingredients the referred-to cut of meat does not appear. With increasingly attentive consumers, their fake burgers were quickly exposed and went viral on social media through memes, disenchantments and demands from the population.
Twitter repercussion about the fake burguers
As a result of so much popular pressure, they became the target of the National Consumer Secretariat (Senacon), an agency connected to the Ministry of Justice and Public Safety, as well as the Consumer Protection and Defense Program (Procon) in some states. Procon-SP summoned McDonald's requesting them to present the nutritional table of the sandwiches and the composition of each of the ingredients, in addition to documents providing evidence of the quality tests performed, the authorization to sell the products from official agencies and the terms of the respective advertising campaigns. In the Federal District, Procon acted more strictly and prohibited the sale of both the McDonalds and Burger King snack. At the request of Senator Nelsinho Trad (PSD-MS), a public hearing was held on May 12 for the networks to provide an explanation at the Senate Commission for Control, Transparency, Governance, Surveillance, Control and Consumer Protection. At the hearing, Procon-DF Director-General Marcelo Nascimento warned about the right to information: "The consumer cannot be accused of not having made a good choice. But yes, his/her choices are guided by what products are launched on the market and how this is advertised. The right to information is also provided for in our Consumer Protection Code, under the Federal Constitution. We have two basic principles under consumer protection which are the right to information, to accurate information, to clear information and also not to have misleading advertising inserted in the consumer market."
The parties most interested in the hearing, or supposedly should be, did not attend. Both McDonald's and Burger King claimed in writing that they had not carried out misleading advertising and informed the removal of the sandwiches from their menus and future adjustments for their reinclusion into the market. In addition, they argued that the information was clear and sufficient for consumers to understand that the names referred to the flavors of the sandwiches, not their ingredients. In the face of this, it is impossible not to ask the question: is there still anything else to be explained to the Senate in a situation like this, or should these companies be duly punished for conveying clearly misleading advertising?
In order to partially contain the advertising damage, Burger King changed the name of its sandwich from Whopper Rib Eye to Whopper Pork Shoulder, since the hamburger contains only "pork shoulder'' and e "100% natural rib flavoring". In a press release, the company stated that "transparency towards our customers is a fundamental and non-negotiable value for Burger King". It is worth remembering that just before this confusion, or deception, the brand ran a big advertising campaign about removing "artificial ingredients" from 87.4% of their products, claiming their concern about people consuming real food. We do not know if there is a consensus between what Burger King and the Brazilian population consider real food, but if we performed a poll with questions to the population about what they recognize as real food, that 100% natural rib-flavored hamburger would most probably not be on the list.
Burger King advertisement announcing the removal of artificial additives from some of their products
McDonalds decided to pull the picanha hamburger from the market, admitting that the sandwich had no picanha, but rather "a blend of selected cuts" with a "unique picanha flavored sauce". The choice of the name McPicanha, according to the fast food chain, was "precisely to provide a new experience for the consumer". On social networks, the chain apologized in an attempt to convert the negative publicity.
McDonalds apologizes on social media for its picanha-free McPicanha
The practice of inappropriately informing consumers about products is nothing new, and the list seems to grow every day. With extremely similar packaging, it is possible to purchase a dairy compound thinking it is powdered milk, but what you take home is only 51% milk, or buy a dairy mixture believing it is cream and get a product full of hydrogenated vegetable fat, which is prohibited in the composition of cream. Who knows, maybe even buying a soft drink with a strawberry image without strawberry or honey-free honey cookies? All this is already possible and the complaints keep on coming.
The Nesfit cookie brand, produced by Nestlé – which claims to contain honey, but without showing honey on the list of ingredients – had a complaint for misleading advertising reported to Procon-SP conducted by the Consumer Protection Institute (Idec), for inducing to error in relation to product characteristics, therefore, constituting a violation of the Consumer Protection Code. The report was the result of surveillance by the Food Advertising Observatory.
Acording to the Ministry of Agriculture, information is not enough: packages cannot be misleading. Anvisa is more judicious and makes it clear that if a product shows an image on its packaging representing a fruit, for example, and it does not contain that food, it is in violation of health rules. But the agency does take a step back to highlight that characterization of irregularities requires "evaluation of the set of pieces of information contained on the label, since there may be warnings which allow the consumer to understand that the image shown does not refer directly to the composition of the food".
In parallel, other companies enter this sneaky camouflage strategy and use disguises to sell their product with the harm reduction discourse, as shown by the example of the tobacco industry with the marketing of electronic smoking devices (ESDs). The manufacturers say that the product is suitable for people who want to quit smoking, even without any proof with evidence free from conflicts of interests, to deceive the consumer. Meanwhile, we see a new disease emerging and cases skyrocketing among young people and teenagers: Evali, the inflammatory lung disease caused by ESD use.
Whether in the movie Matrix or in Plato's Cave, nothing of what we see is what it seems.
Behind the smoke, there's plastic
Maria Paula Riva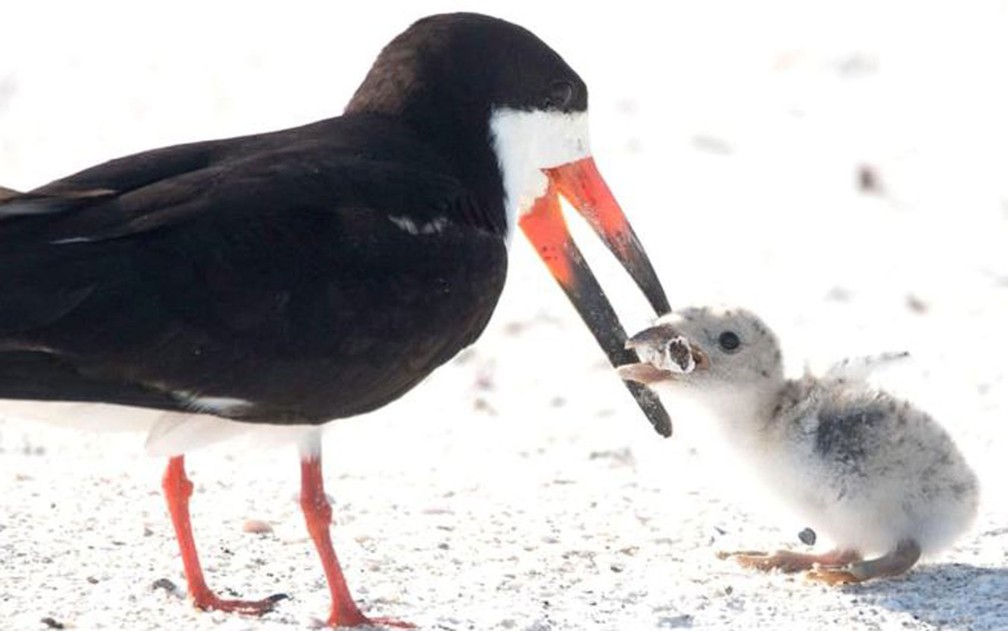 The increase in plastic production and consumption is a problem which affects all countries and creates ever greater challenges to the sustainability of the planet. It is so serious that on World Tobacco Free Day, celebrated on May 31st, the theme was highlighted by the World Health Organization and the United Nations Environment Programme as a focal point. Tabaco: Ameaça ao Meio Ambiente ("Tobacco: A Threat to the Environment") may sound strange to many people, but the fact is that as well as health and the economy, the tobacco industry also negatively impacts the environment.
It is known that tobacco kills over eight million people per year in the world, but little is said about environmental impacts caused by these products, particularly with regard to plastic disposal. From the production of the leaves to the disposal of the cigarettes, environmental damage is caused throughout the whole tobacco production chain. The end product, in turn, contributes towards further harm to human health, in a vicious circle against public health.
In tobacco plantations, several types of pesticides are used, many of them classified by health authorities as toxic or highly toxic, which contaminate water, soil and air. Deforestation occurs with the aim to increase areas dedicated to tobacco growing, to the point of having an estimated impact of 5 % of global deforestation, and can reach up to 30% of deforestation in tobacco-producing countries, such as Brazil. Curing, the process of extracting water from the tobacco leaf by burning firewood in greenhouses, causes soil erosion and the depletion of timber resources.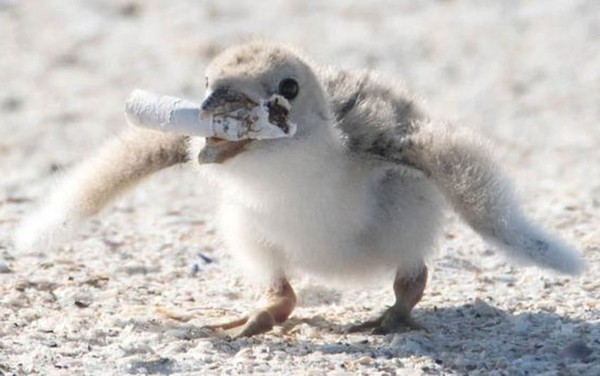 Cigarette processing and manufacturing involves the use of toxic chemicals and greenhouse gas emission, besides generating waste. Greenhouse gases are also emitted during distribution.
Tobacco use, in turn, results in two million tons of solid waste from cartons and packages. In addition, around 19% to 38% of the total debris collected in ocean cleanup operations is from cigarette filters, and this scenario is only likely to get worse with the spread of electronic cigarettes and heated tobacco products. Last but not least are accidental and forest fires caused by unextinguished cigarettes: it is estimated that 8% to 10% of fires are caused by cigarettes in the U.S.
Pollution by plastic is one of the three most pressing environmental concerns, along with climate change and water pollution, according to a 2019 survey included in the Business Case Study for a U.N. Treaty report. New plastic waste is produced annually at a rate of 303 million tons throughout the planet. To date, 75% of all plastic ever produced has become waste and production is expected to triple by 2050. A new study conducted in 2022 suggests that the accumulation of plastic waste in the oceans should also triple by 2040, at an average of 32 million tons (29 million metric tons) per year. According to the United Nations Environment Programme, cigarette filters, when disposed of improperly, are broken down by factors such as sunlight and moisture and they release microplastics, heavy metals and other chemicals, impacting health and the ecosystem.
This is hardly news to the tobacco industry. Despite manufacturing a product which is harmful to the health of people and the planet, companies have been strongly showcasing their own sustainability initiatives, probably, once again, with the purpose of cleaning up their image. The commitment they take on, usually voluntarily, such as collecting cigarette butts, normally has little impact on the environmental pollution caused by their products, but is very effective in promoting the company's image as environmentally sustainable. This game is not only played by the tobacco industry: the food and alcohol industries are also known to use tactics to divert public attention from their own environmentally damaging practices, as in the case of Coca Cola campaigns with the PET bottles, and Corona Beer's plastic fishing competition.
But let us return to the tobacco industry, the reason for this article. Philip Morris has launched an initiative that advocates the correct disposal of cigarette butts for their global institutional campaign, Our World is Not an Ashtray. The popular expression. "killing two birds with one stone" could not be more appropriate in this case: not only does this campaign serve to address the theme of World Tobacco Free Day, but the parallels can also be seen with another slogan for which the company has been trying to provide leverage through its new heated tobacco products, which advocates a tobacco-free world. Behind this vapor curtain, it is possible to see that the company does nor want to free smokers from toxic products or protect the planet, but on the contrary, intends to flood every spot with plastic derived from the new devices and packaging, and to encourage children and teenagers to vape. And cigarette butts will continue to be the old problem.
Source: https://www.abcdacomunicacao.com.br/philip-morris-brasil-lanca-iniciativa-pelo-descarte-correto-das-bitucas-de-cigarro/
This does not mean that individual actions of waste collection and recycling aren't important. It is, however, crucial that new and more sustainable forms of production be established in order to meet sustainable development goal 12. This requires that companies truly see themselves as part of the problem and seek ways to remedy the damage they cause. They need to accept the regulation of their products and practices, and not just project themselves as part of the solution, with projects that are visibly commercial.
Actions like those by Philip Morris are, in short, insufficient, and do not solve the problem, of great dimension and serious consequences. We would know that their intentions to change are genuine, for example, if they advocated accountability for polluting industries, with support for public policies to regulate the production of plastic by the tobacco, alcohol and ultra-processed foods industries. Another point that would definitely contribute towards plastic waste management would be to support bills which restrict the use of plastics, especially single-use plastics, as approved by the European Union through Directive 904, June 5, 2019. Another way in which they could show real commitment to the pollution caused by the products they produce would be to adhere to the premises of the UN agreement to end plastic pollution by 2024.
However, as none of these measures are carried out, it seems like the companies intend to continue with the same business model of skipping around, beating around the bush, so-called Talking Trash as we covered in the last issue. Just for show.
Existing: what is it meant for?
Marília Albiero and Laura Cury
In his latest book, Sonho Manifesto ("Manifest Dream), neuroscientist Sidarta Ribeiro adresses the fact that around 100 hundred thousand years ago, a group of the Homo Sapiens species founded the lineage that went on to conquer the entire planet. However, this very same Homo sapiens is a species in permanent contradiction, since on the one hand, it possesses the gift of producing so much knowledge and realizing unimaginable achievements, and on the other hand, an unprecedented capability to destroy its habitat, as well as to oppress its weaker fellow creatures.
Instigated to understand how we arrived at this here and now which looks more like a dystopia, and reflect on how we can help to prevent the collapse of humanity and the planet, ACT promoted, in a partnership with O Joio e O Trigo, the cycle of debates titled "Existing: what is it meant for? The power of corporations and possible futures", bringing together representatives from academia and organized civil society.
Nicholas Freudenberg, author of the book A que custo? O capitalismo (moderno) e o futuro da saúde ("At what cost? (Modern capitalism and the future of health", launched on the occasion, presented the major transnational corporations, who control a large number of sectors, such as food, tobacco and alcohol, fossil fuel, social media, to name a few. They are seen as central characters in a recent history that witnessed several public health problems: the Covid-19 pandemic, of course, but also the the climate emergency, environmental pollution, the growth in chronic non-communicable diseases and many others. These corporations have been drastically accumulating technology, capital, political power and influence compared to other political actors. In this way they are able to manipulate agendas for their own benefit, often at the expense of health and sustainability. This increases the economic and social inequities that divide countries and peoples.
The perception of economist and professor Ladislau Dowbor, who prefaced A Que Custo? and was one of the guests at the event, corroborates the perception that modern capitalism has become largely dysfunctional. There is no lack of resources, he says, or information or technology to build a better, healthier, fairer and more sustainable future, but it is necessary to define whom the capital serves. Thus, the way it has been structured, its "growth is stagnant, focused more on financial transactions than on production, generating explosive inequality, draining natural resources in a destructive manner, powerless to reorganize itself in the face of problems such as global warming, unable to reinvent itself, trapped inside the logic of maximizing corporate profits at any cost".
In the same vein, economist Cláudio Fernandes was another guest at the meeting. With Hobsbawm having already mentioned several eras, each with its own problems to be faced, Fernandes commented that we are currently witnessing an "Age of Super Influences", in which corporations grow ever bigger, as does the power of lobbies, concentrating and migrating rapidly to the international financial system, which in turn has reached a trading value of over 70 times global GDP, concentrating wealth and widening inequality gaps. To further illustrate the dimension of this concentration, suffice to say that only 148 corporations dominate 80% of the world's wealth, according to a survey conducted by Credit Suisse. This means that society has several problems to solve, such as increasing public debt which reduces the fiscal space for investments, such as the spending caps that affect health, education and welfare in Brazil, privatization of essential public servicesl and many others. In the age of corporate Super Influence, not even the major global institutions, such as the United Nations and its agencies, are able to curb the growth of power concentration.
For those who believed for a while that the Covid-19 pandemic could be a turning point, a major opportunity, albeit a sad one, given to humankind to make a better restart from its mistakes and learnings, researcher Melissa Mialon threw a bucket of cold water on an audience already experiencing a freezing autumn atmosphere in São Paulo. Using time frames such as World War II and the 2008 economic crisis, Mialon Drew parallels with the current situation to exemplify how corporations take ownership of serious crises, ally themselves with or ask the State for financial help, and become even richer and stronger. Meanwhile, society recovers from the shock and under a greater state of vulnerability, accepts what might otherwise be unacceptable. Mialon's reasoning is based upon the reflections of other researchers who have already examined the theme, such as journalist Naomi Klein, author of "Doutrina do Choque no Capitalismo Contemporâneo" ("Shock Doctrine in Contemporary Capitalism"), a book published in Brazil by Editora Nova Fronteira.
During crisis periods, be they pandemics, natural disasters or financial recession, major corporations, with money and power enough to resist in the short term, strengthen their relationships with policy makers and improve their image before the general public through actions considered to be of corporate social responsibility, in which they often seem to be offering solutions to problems which they themselves helped to create. In recent years we have seen a great deal of disclosure by companies and investment funds of so-called ESG activities (Environment, Social and Governance), which should reflect real commitment to sustainable development. However, as we have already discussed in previous issues of ACT Monitor, many of these initiatives lead to few effective results and end up simply creating a good image for companies, sometimes even cleaning up the reputation of some of them.
It is therefore critical to reflect on the types of partnerships with the private sector that can in effect help to solve problems of a public nature. During one of the Food Systems Forum meetings, held by the UN system in 2021, economist Jeffrey Sachs stated that the private sector needs to behave itself, follow the established rules and pay its taxes, which would already represent a great step forward for the countries. Not untrue, and quite simple.
What we observed in our meeting was that in the absence of specific regulations and monitoring of corporate practices, we still have a long way to go, which includies creating tools to help organizations to analyse the risk/benefit ratio of partnerships with the private sector, especially when we consider its size and strength, making it an imperative piece in the chess game that is the post-pandemic reconstruction agenda.
Despite the dystopic scenario presented at the beginning of the event and of this text, it is necessary to envision the consequences of actions, as well as new paths to follow. A dream can act as a beacon to guide us towards a better future, as Sidarta, the neuroscientist, believes. Since ancient times, dreams have been understood to have powers of premonition, and indeed they increase our ability to adapt and survive.
It was as a collective dream that the meeting moved towards its conclusion, with indigenous leader Jerá Guarani and her speech retrieving the concept of ancestry. To her, the simplicity of traditional peoples has a lot to teach to people traditionallly considered civilized. Jerá comments that indigenous peoples, for example, have mechanisms and experiences to share, showing that another way of life is possible for the Jeruas, the term used to refer to non-indigenous people, in Guarani Mbyá. To her, it is necessary to slow down and rethink, because the contemporary ways of life are worsening the already degraded situation of peoples and of the planet.
And it is with a possible future imagined by Freudenberg and quoted by Dowbor in the preface of At What Cost, that we finish this text:
"Imagine, if you can, a world in which the well-being of people and planet is the priority.
Imagine a food system that makes food healthy, sustainably grown and produced by decently paid workers, available and accessible to all.
Imagine schools and universities that provide all students with the knowledge and the skills they need to reach their full potential and contribute to their communities and the world, and use their education in pursuit of well-being and happiness for themselves and for others.
Imagine a healthcare system accessible to all, which makes disease prevention and a better quality of life its highest goals and provides care which allows patients to minimize the burden of the diseases they face and the pain and suffering they impose.
Imagine a job which pays workers what they need for a decent life; which guarantees that the work does not harm those involved or their health; that contributes towards a better, more sustainable world; that offers pathways to progress; and which allows workers to become unionized, do their job and enjoy personal and family life outside the workplace.
Imagine a transport system that makes it easy for everyone to circulate in their neighborhoods, towns, cities and other places; and that makes our streets human-friendly, our air safe to breathe, and our planet, fit for life.
Imagine, finally, a way to connect with people ― family, friends, colleagues, companies, our communities and the world ― that doesn't require sacrificing mental health, self-confidence, privacy, dignity, civic peace or commercial access to the most private details of our lives".
Credits
Proofreading and editing: Anna Monteiro
Art: Ronieri Gomes
Collaborator to this issue: Maria Paula Riva
Monitoring team
Anna Monteiro
Bruna Hassan
Camila Maranha
Denise Simões
Emily Azarias
Fabiana Fregona
Laura Cury
Mariana Pinho
Marília Albiero
Victoria Rabetim
Vitória Moraes